1. famously Weather
At the risk of sounding predictable, the Costa del Sol's climate is the envy of the rest of Spain, let alone the Europe at large.



It is easy to over-emphasise how fortunate the Coast's residents are to receive 330 days of sunshine a year – as great a number as anywhere else on the continent – however it continues to rank highly as one of its expats' main motivations for moving over here full-time.
There are also subtle differences in climate depending on where you are in Málaga province.
Marbella, for instance, boasts a very gratifying micro-climate. It is blessed with the same amount of sun as the rest of the coast, yet it remains temperate year-round due to being partly shielded from the wind and inclement weather by the Sierra Blanca and Sierra Bermeja mountains.
The provincial capital of Málaga, by contrast, is a relatively low-lying, flat and unsheltered expanse, meaning the mercury typically rises a few degrees higher there than on the rest of the Coast.
Elsewhere, the topography of the land ranges from river valleys to mountainous areas, while the extreme western Costa del Sol towards Gibraltar and the province of Cádiz is tempered by the famous easterly "levante" wind (hence why its coast is ideal for many water sports).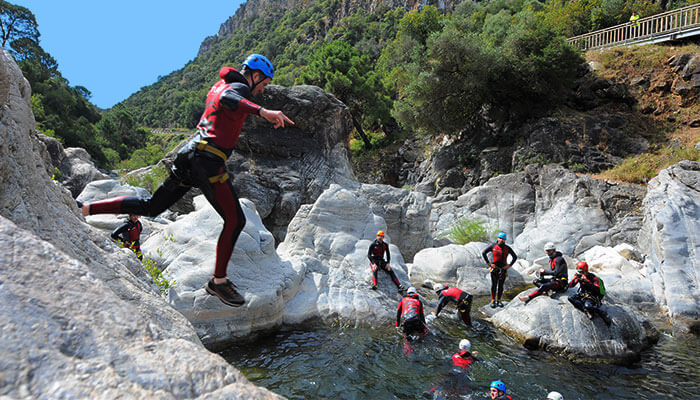 2. Infrastructure
It may seem a very trivial economic model, but the fundamentals of the tourist trade dictate that good weather and solid infrastructure are inextricably linked. People want to live and have services available to them in areas where it's pleasant all year round and hot in high season.
Take Marbella and prestigious Puerto Banús, for example. It is no surprise that, given the aforementioned micro-climate – perfect for year-round tourism – these areas were the epicentre of expansion in the 1970s and 80s.
From the Golden Mile's seemingly boundless choice of fine dining and boutique restaurants to the La Cañada shopping centre, businesses sprang up all over to improve the infrastructure for tourists and full-time residents. Nowadays, everything from private multi-lingual health clinics, dentists and physiotherapists to fancy nightspots and exclusive beach clubs can be found there.
And it is not alone. Infrastructure, services and amenities covering every market, nationality, budget and niche now exist up and down the Coast, so anyone wishing to make it their home will not be far away from a supermarket, bar, restaurant, gym or shopping area.
Unlike other European coastlines, where development and infrastructure are limited to sporadic built-up areas, the Costa del Sol offers digital nomads an enviable choice of well-established towns and urbanisations, both on the coast and inland.
3. Large expat communities
As I mentioned earlier, it's a great helping hand to have your integration into a new place facilitated by fellow expats. Whether this be for playing golf, practicing yoga, attending business/networking events or going out socially, it's always comforting to know they're there.
After all, these expat communities speak your language and will understand any struggles you might be experiencing as you try to acclimatise yourself to your new surroundings. This is especially invaluable to a digital nomad, who doubtless divides his or her time between different places and moves on more transiently.
Here on the Coast, you only need to look at the number of cars registered to different countries to get a feel for the expat mix. Or the bars, restaurants and other established businesses run by owners from the UK, Ireland, France, Germany, Scandinavian countries, etc.
In short, as a digital nomad, you won't have to go far to find fellow expats!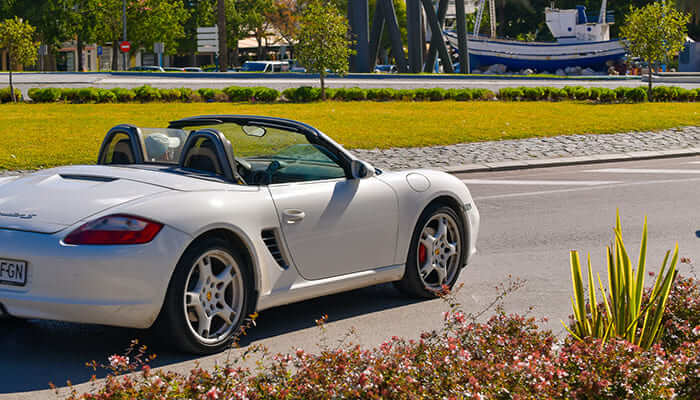 4. Scope for travel
One aspect of life on the Costa del Sol that is often underrated is its transport links and the fact that it's an ideal location as a base for travelling internationally. For digital nomads, this is a decisive factor, as it is for many other peripatetic individuals.
The long-distance "AVE" train takes you from central Málaga to either Madrid or Barcelona, in two hours and five and a half hours respectively, while the Málaga-Costa del Sol airport (Spain's fourth busiest) has direct links to hundreds of worldwide destinations.
Just past the western limits of the Costa del Sol lies Gibraltar, while further up the Cádiz coast there are more beach resorts that are perfect for a weekend away. From the port of Algeciras, you can get a ferry over to north Africa and go on a guided camel tour in the desert in Morocco or climb the Atlas Mountains.
Inland, Granada and the skiing/snowboarding mecca of Sierra Nevada are just an hour and a half from Málaga, while stunning Sevilla and the Patios Festival city, Córdoba, are both under a two-hour drive from anywhere on the Coast.
What did you think of this post? Do you agree with the points I make, or would you choose other features of Andalusian life? And do you think working as a digital nomad will become commonplace in the years to come? Let me know what you think in the comments below!